A move across state lines is exciting! A fresh start, new friends, and a change of scenery all begin with planning. Depending on your city of origin, adjusting to different costs and compensation in your new hometown may take some time. Knowing what to expect before you move makes the transition a bit easier. If you're planning to relocate to Charleston, South Carolina view our information about Charleston, SC, cost of living. It will help you plan for a successful transition.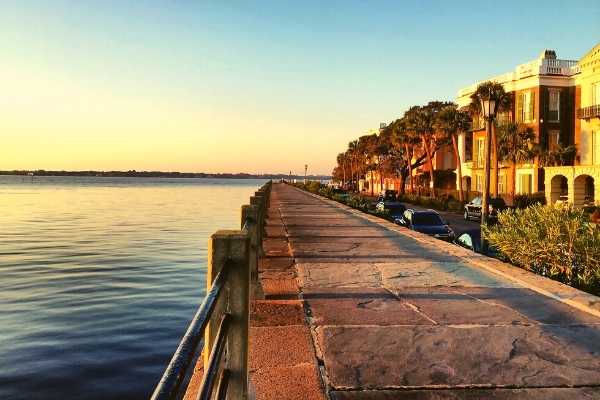 You will learn what you need to know about Charleston, SC, the cost of living, and more when you explore opportunities with Pam Harrington Exclusives Real Estate professionals.
Pam Harrington Exclusives team will help you locate your ideal Charleston, South Carolina home.
With so many sought-after neighborhoods, it may take some research to identify the right fit for your family. Living near the Atlantic Ocean is a dream we can help you realize.
Our experienced real estate agents are also ready to assist you with managing the other facets of your transition. Bring us your questions about financial expectations, the state average cost of living, neighborhood amenities, local laws and regulations, internet service, and anything else you need to know.
What is the Cost of Living in Charleston, SC?
---
The most important thing to know about the cost of living in Charleston is that it is relatively average for the United States. According to the Council for Community and Economic Research, Charleston had a 111.5 index or 11% higher than the national average. The average cost of living in Charleston SC is $2086. For a breakdown use this cost of living calculator to view Charleston South Carolina's living index.
While the overall cost of living in Charleston is 11% above the national average, various categories range in how much they fluctuate from the norm. 
For example, according to another index published by Realtor.com:
On average, families in Charleston spend a mere 6% above the standard for groceries

Charleston's housing costs round off at the Nation's median

Healthcare costs are 5.6% below the average

Local spending is 5.2% less
So, it's true—you really can have your house and live in it too!
Other Financial Benefits of Moving to the Charleston Area
Charleston's cost of living is close to average, which means a move here helps you avoid the inflation of other major cities. There are also other financial benefits to relocating to the Holy City.
Did you know? Recently, Boeing and Volvo invested in assembly manufacturers right here in Charleston. The booming industry has brought jobs, profit, and stability to the Lowcountry. Becoming a Charleston resident means benefiting when corporate America decides to move south.
For instance, South Carolina property taxes rank among the lowest in America. The effective real estate tax rate in SC is 0.57%, compared to North Carolina's 0.86% or Georgia's 0.91%.
Purchasing a home at a comparable price could cost you more in taxes in a state that requires a higher obligation from homeowners. Contact our knowledgeable real estate team to learn more today!
Finding Your Dream Home at the Right Cost
---
If you have questions about the Charleston, SC living costs or the other financial implications of moving to the area, contact Pam Harrington Exclusives.
We can simplify the answers to your complex questions to help you get acquainted with the South Carolina Lowcountry. We can also help you find an amazing home on Kiawah Island, Seabrook Island, or in Charleston. 
Our agency offers some of the finest real estate available in the region, so you can be sure you're getting the best home when you work with us.
Explore our recently listed properties to get a better idea of how we can serve you. Also, consider staying abreast of the latest available homes by signing up for our Real Estate Alerts. 
Charleston's growing popularity means that our luxury houses often sell fast. You'll have an advantage when details about our new listings are sent directly to your inbox. When you're ready to put in a bid on your perfect home, we'll be here to help with every detail of the process.