In recent years, Charleston, SC, has made a name for itself as one of the top travel destinations in the United States. It's no wonder why — our quiet, coastal city offers everything one might need for an amazing vacation.
One of the unexpected benefits of this attention is more direct flights to The Holy City. Our guests traveling to Kiawah or Seabrook Island can now enjoy easier transport and faster travel times. Read the following list of non-stop flights to Charleston, SC, and start planning your next family getaway.
These non-stop flights to Charleston, SC, shorten the distance between you and all of the fun that this Lowcountry hotspot has to offer. When you touch down, use our complimentary Sea Island Vacation Guide to help plan your stay.

Non-Stop Flights to Charleston, SC, From Around the Country
---
East Coast Direct Flights 
It's easier than ever to get from the nation's capital to the South Carolina Lowcountry because JetBlue offers a direct flight from Washington, D.C., to Charleston. It also flies nonstop routes from Boston, New York, and Fort Lauderdale to meet growing travel demand. Additionally, Southwest Airlines offers direct flights to Charleston from Baltimore and Atlanta.
If you live closer to Charleston but aren't in the mood to make the drive, one-hour flights to Charleston, SC, are available from Charlotte via American Airlines and Atlanta via Delta Airlines.
Delta offers additional flights from New York City.
More East Coast Non-stop Flight Options
American Airlines

also flies direct from

Miami

,

Philadelphia

, and

Washington, D.C.

 

United Airlines

can get you here from

Newark

or

Washington, D.C

., and

Southwest

flies from

Baltimore

. 

Frontier

now offers flights from

Philadelphia, Trenton

, and

Chicago

. 

Allegiant Airlines

also has some new additions with flights from

Cincinnati, Fort Myers, Indianapolis, Louisville,

and

Pittsburgh

. 
Midwest
Direct Flights 
Most of the non-stop flights to Charleston, SC, from the middle part of the country are offered by Southwest Airlines. They travel from Chicago, Dallas, Houston, Nashville, Kansas City and St. Louis.
Allegiant Airlines has made it much easier to get to Charleston for our friends in Ohio and Indiana.
Direct flights to Charleston, SC from Cincinnati, Cleveland, Columbus and Indianapolis are offered via Allegiant Air.
More Mid-West Non-stop Flight Options
West Coast Direct Flights
Although the majority of the non-stop flights to Charleston, SC, are from the East Coast and Midwest, the western region of the United States is beginning to take notice of the Lowcountry as well.
In an effort to expand its growing list of non-stop flights, Alaska Airlines recently added non-stop service from Seattle to Charleston.
Low-cost carriers Southwest Airlines and Frontier Airlines has included Denver onto the list for non-stop service.
Jet Blue flies direct from LAX (Los Angeles) to Charleston as well.
International Flights to Charleston, SC
Porter Airlines recently introduced a non-stop flight connecting Canada to Charleston.
The seasonal service is offered February through May from Toronto, ON, to Charleston.
During the winter, you can still travel to Charleston via a connecting flight at Boston's Logan Airport.
Find Your Perfect Beach Home or Villa on Charleston's Sea Islands
---
The only thing better than visiting the Lowcountry is owning a home on one of Charleston's most beloved sea islands.
The growing number of non-stop flights to Charleston, SC, make the city and it's beaches even more desirable as a second home market. The ease of travel to and from Charleston is one of it's greatest appeals.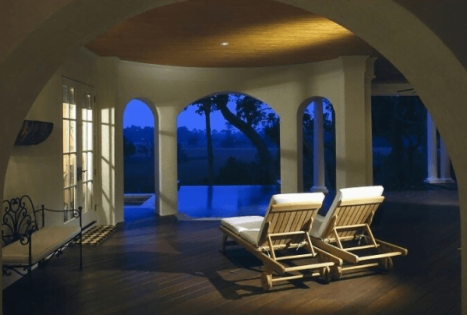 Pam Harrington Exclusives is the No. 1 source for prime real estate and luxury homes in the South Carolina Lowcountry. With over 40 years of experience in the Charleston real estate market, we pride ourselves on a reputation for excellence. Whether you're looking for a summer vacation home or you're considering retirement, our agents can guide you through the entire buying process with ease.